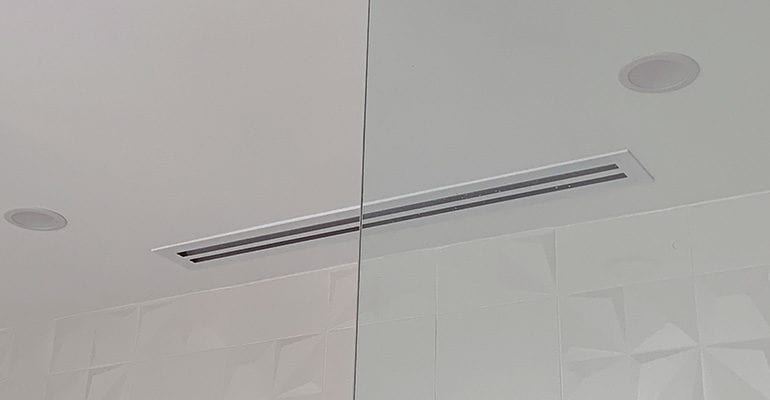 Toilet Exhaust Systems
Adequate ventilation, including toilet exhaust fans, is an important but often underrated feature for bathrooms. For residential homes, hotels, motels and care homes, there is nothing worse that a poorly fitted toilet exhaust. At Airvolve, we understand that every part of your home or commercial property should compromise of the best solutions that last. As such, our toilet exhaust specialists will take the time to understand your requirements and deliver a solution that makes use of the best technology and the smartest of installations.
For toilet exhausts within an apartment block or high-end home, these can be slightly more complex. As part of our mechanical package, we will look after all of your mechanical services for your current and future projects. If you are building a high-end home but don't like the look of your cheap ceiling mounted exhaust fan, a 2-slot linear grille will finish the area off nicely.
To obtain your free toilet exhaust quote, call our specialists today on 03 8358 4688 to discuss your project. Alternatively, click Get A Quote and we will call you back once we receive your requirements. We look forward to hearing from you.