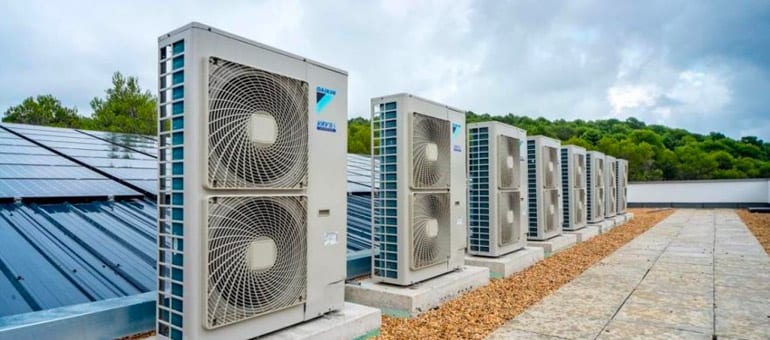 VRV/VRF Systems
Variable Refrigerant Volume / Variable Refrigerant Flow systems are a multi-split type system. With multiple indoor unit designs, they allow up to 64 indoor units to be run per outdoor unit without the compromise of efficiency. Using variable refrigerant flow, they provide the ability to maintain comfort per room, zone or floor of a commercial or residential building.
Most homes are not one large open space. While ductless air conditioning systems and zone controlled central systems assist with balancing uneven temperatures, VRV/VRF systems really take this to the next level. These systems not only use multiple indoor units installed throughout the house but also modulate their refrigerant flow to meet the unique needs of each specific area.
Call our VRV/VRF installation specialists today on 03 8358 4688 to discuss your project. Alternatively, click Get A Quote and we will call you straight back.